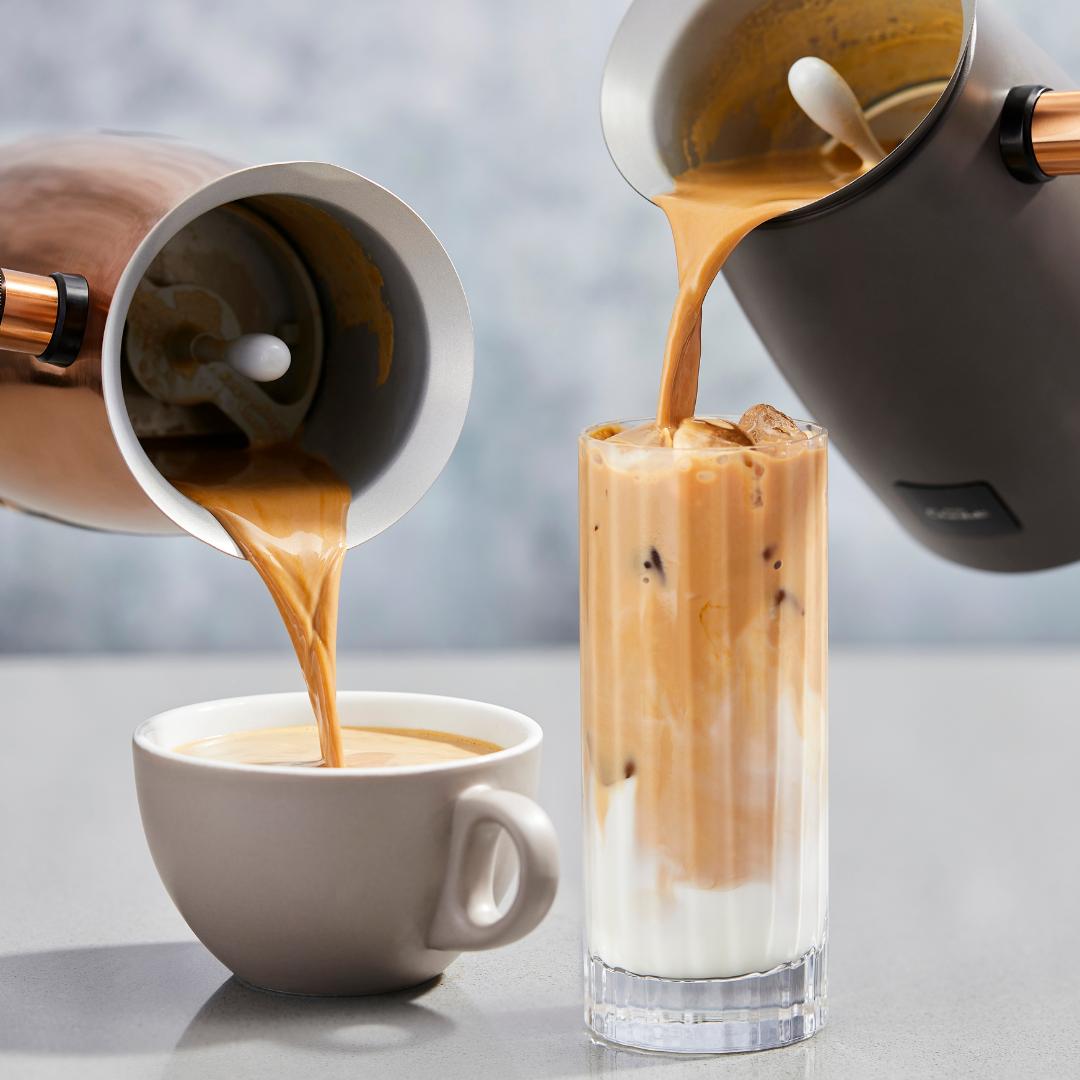 Welcome to our Velvetiser Starter Pack!
Everything you need to create your new hot chocolate ritual. Pair your favorite color of our in-home hot chocolate machine with the drinking chocolate of your choice to create delicious barista-grade hot chocolate at home.
Imagined by Hotel Chocolat and engineered by Dualit, this chic machine creates decadent hot chocolate and lattes in just 2.5 minutes.
Simply plug in your Velvetiser, choose your special drink and your milk – dairy, plant-based, or water – and press the button. Single Serve sachets are very easy to use and contain the exact amount you will need for your Velvetiser to create an indulgent barista-style drink at home.
Included with your Velvetiser:
2 ceramic Podcups worth $25
1-year full parts and labor guarantee
The Everything Hot Chocolate Selection
Pick your favorite Velvetiser and additional drink for $170
Build Your Own Bundle
Click on the items to select them.