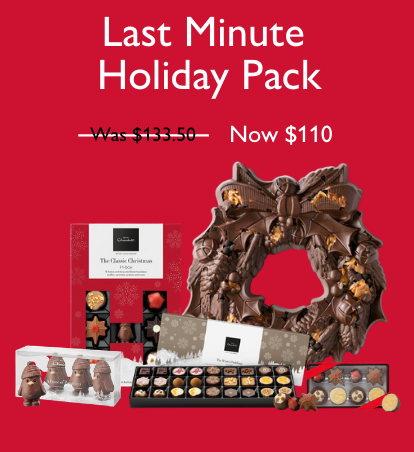 Welcome to our Last Minute Holiday Bundle!
This holiday combination was specifically created as a last minute holiday saver.
This bundle combines the most popular pieces together for you to not only enjoy or gift the most delicious holiday chocolate, but also to save during the festive months.

Yes, we mean it when we say ''Save''! This bundle is currently 18% off with a discounted 2-Day Delivery, so don't miss out on this opportunity!
Build Your Bundle
Click on the items to select them.