Added to your cart
Sorry, there seems to have been an error. Please try again.
Sorry, unfortunately this product is currently out of stock
Other customers purchased instead
chocolate liquor, sugar, cocoa butter, soya lecithin.
Contains: soya.
May Contain: egg, milk, peanuts, tree nuts, wheat.
85% Dark Hot Chocolate - 250g Pouch
Intense single-origin dark chocolate with a surprisingly creamy finish in a resealable pouch.
For silken smooth results pair with The Velvetiser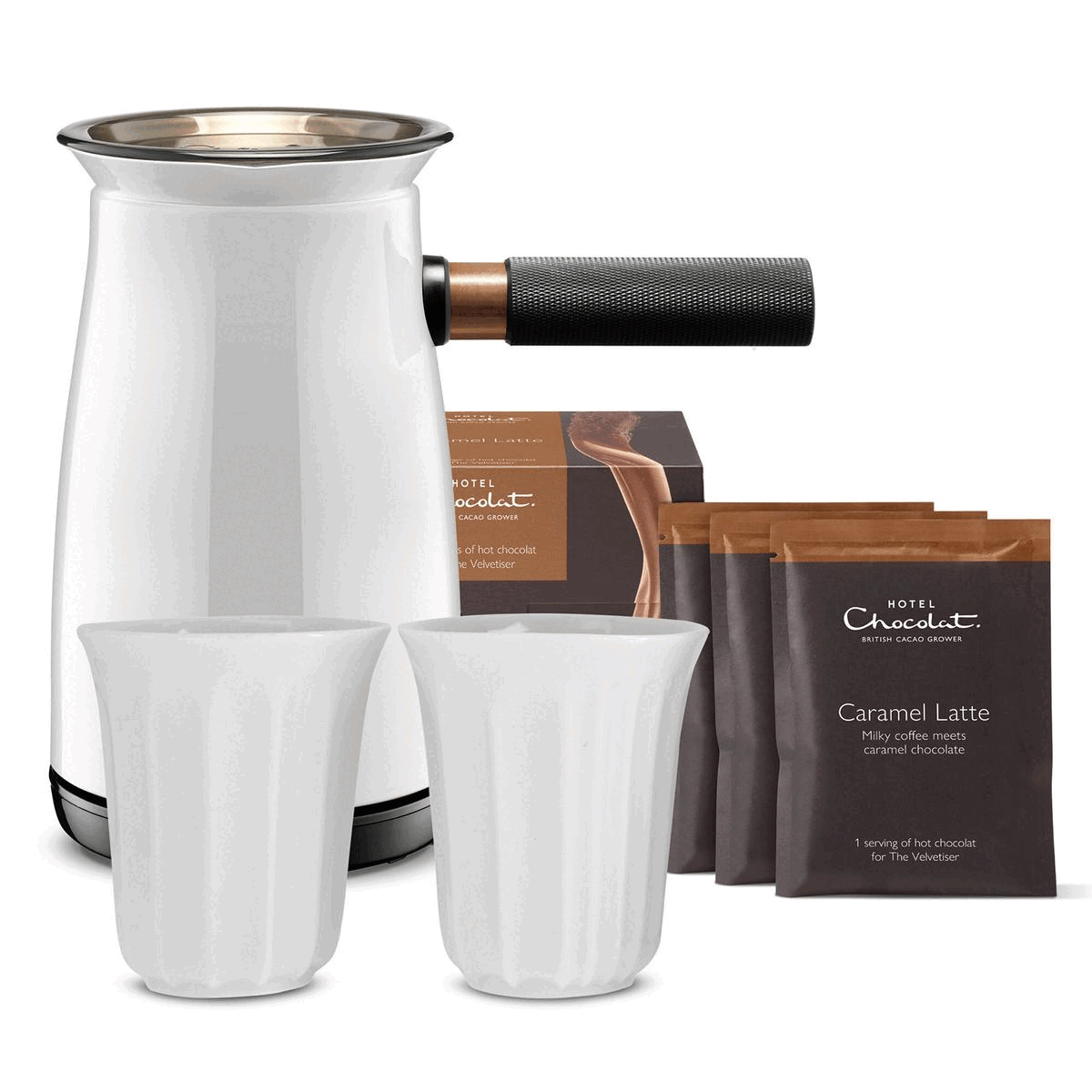 Live Chat
Average connection time 25 secs
Average connection time 25 secs
chocolate liquor, sugar, cocoa butter, soya lecithin.
Contains: soya.
May Contain: egg, milk, peanuts, tree nuts, wheat.
Customer Reviews
Overall Rating : 5.0 / 5 (2 Reviews)
Top Customer Reviews
By reviewing our products, you will be rewarded in credits. You will receive $5 credits for 1 review or $10 for 2 or more reviews. Maximum $10 credits per customer per month.

Credits will only be sent to your account on the 27th of each month. So if you review our products on the 27th or after, the credits will be sent to you on the 27th of the next month.

To be eligible you need to be a Hotel Chocolat US verified customer. Meaning that you have to have ordered before you reviewed. Please make sure you are using the same email with which you placed your order, otherwise we won't be able to send you your reward.

Warning: reviews in a language other than English, as well as short reviews of 3-5 words will not be accepted. Additionally, reviews of the service, prices, or our company will not be accepted as they should be focused on the product that is being reviewed.
Best dark chocolate ever!
As the other reviewer said, this is perfect to mix with the other flavors if you like a darker chocolate. I use about 12 grams of this and 23 grams of the flavor (Clementine is the best) to get the perfect blend for my liking. I have used this straight, and added a scant teaspoon of sugar to get a nice dark flavor. I like that I can get a pouch, instead of the packets - it saves a bit of money and makes it easier to use just the amount I want for my blending.
Report this review
I WISH THIS WAS AVAILABLE FOR AUTOSHIP
If you like dark chocolate, you will LOVE this. I typically substitute half of the flavored cocoa mix with this to get that ideal dark chocolate flavor (average ~77.5% dark) for my hot chocolate. I just wish I could get this auto-delivered because there's never a time I don't want this in my pantry!
Report this review
Zoom