Tasting Club Subscriptions by Hotel Chocolat
There's nothing like a delivery of chocolate happiness to raise a smile. Our Tasting Club subscriptions give you a wealth of choice, whether you want to taste our new inventions before they are launched, support sustainable cacao farming or receive a regular delivery of your favourite Hotel Chocolat treat – from silky-smooth drinking chocolate, to carefully curated collections of chocolate, or even that particular Sleekster –we'll do the hard work and deliver them to your door, so all you have to do is just sit back and wait for your haul of happiness to arrive.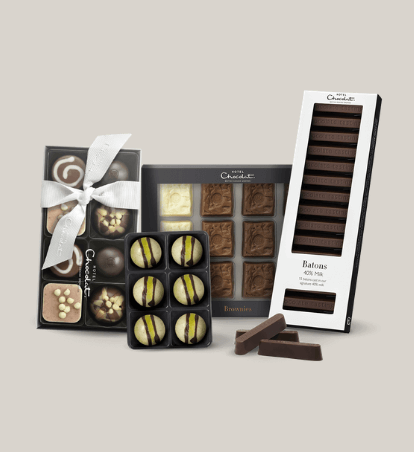 The Monthly Curated Collection
A hand-picked collection of chocolates that changes every month. Curated according to your chosen genre, each edition of this subscription will include some of your best-loved recipes as well as some new ones we'll know you'll adore. Choose from Mellow, Dark & High-Cacao, Tipsy or Everything and each we'll deliver your selection with free standard delivery*.