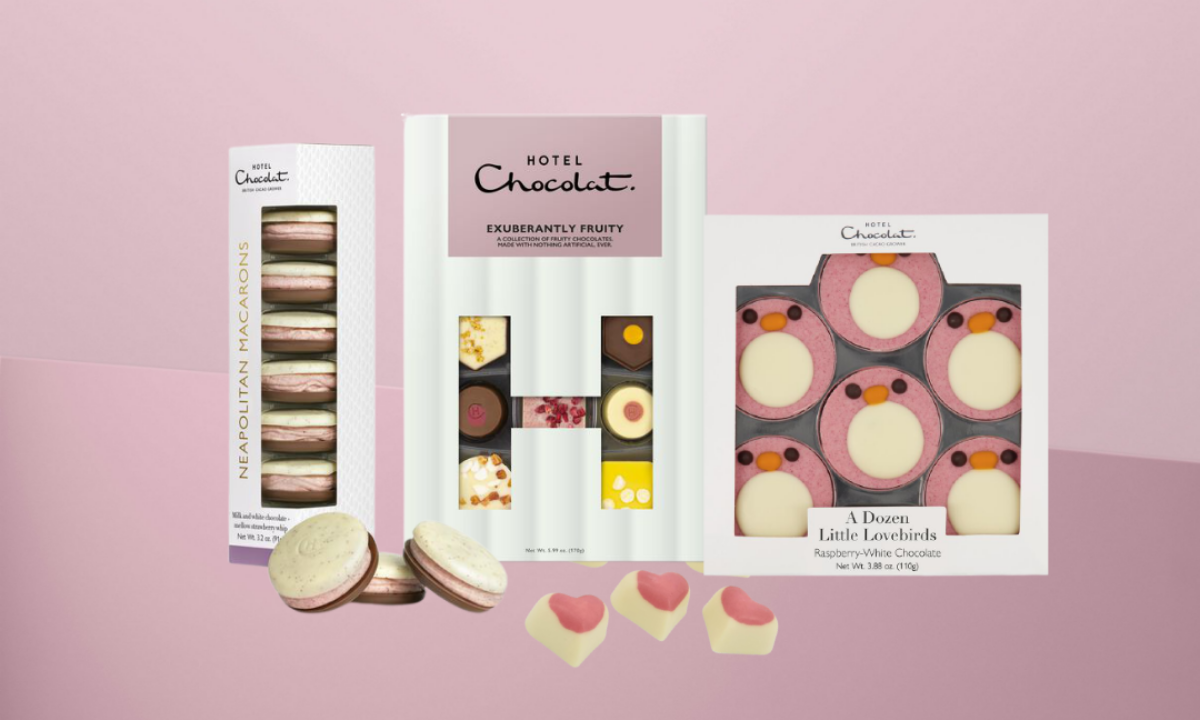 Friendship Bundle
Celebrate your female friendships with Hotel Chocolat. Buy this bundle as a gift or to share at your girls night.
This bundle includes:
● H-box: pick one of our handy-sized H-Box Selections, perfect to surprise someone special or to take home as a well-deserved treat.
● Characters: Whether you're a bird or dog lover, we're sure you'll struggle to resist either of these treats. Although they taste great on their own, we think their charming features make them a wonderful decoration on top of a breakfast bowl or a cake.
● Selectors: no one can say no to our selectors. Perfect bite-size chocolates and you get to pick your flavor! Pick an all time favorite or try something new when you're on the go or when you deserve a little treat.
● Macaron: for dedicated followers of the French delicacy, we present our interpretation, as only a chocolatier could do it: light whip between two smooth chocolate discs. An elegant, understated gift – for a friend or two.
Was $75.75, Now: $65
Galentine's Gift for Girl-Friends Bundle
Click on the items to select them.