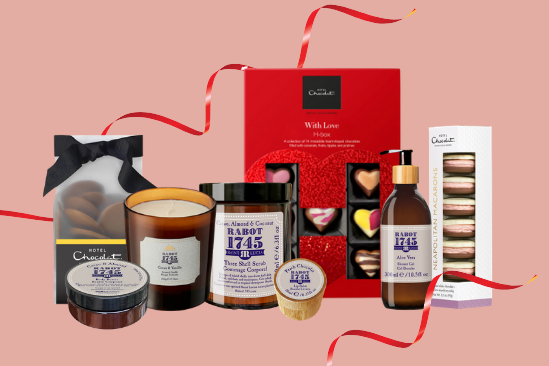 Welcome to our Luxury Pamper Pack!
Indulge in our luxury pamper pack, containing the very finest confectionery chocolates and our Rabot beauty range of shower gel, scrub, body butter, lip balm and a Cacao & Vanilla candle. This perfect combination of flavors and smells will leave your skin feeling nourished and heart full of chocolate and love.


This package is the ultimate Valentine's treat for yourself, a loved one, or to share together.


Click on the items below to select them and proceed to checkout.
Luxury Pamper Pack
Click on the items to select them.