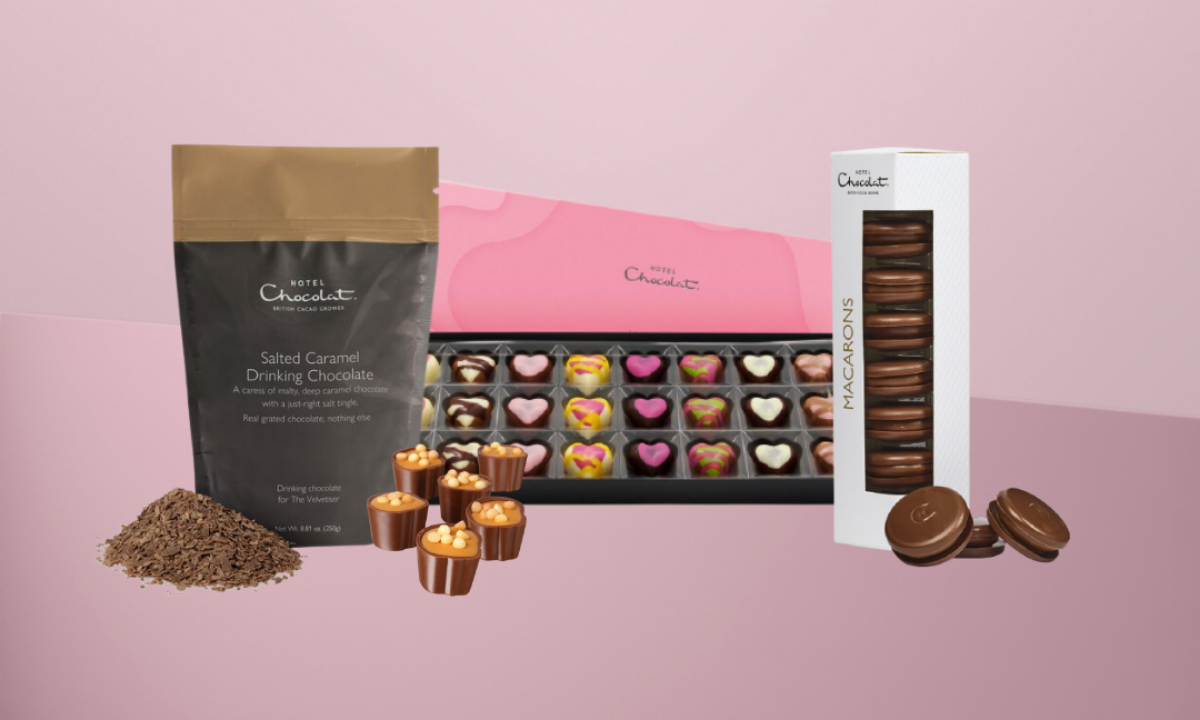 Treat Yourself Bundle
It's the little pleasures that get us through the day. Doing little things that make you happy is a good way to boost your self-esteem as well as your general mood. Feel loved, feel powerful, and feel happy.
This bundle includes:
● With Love Sleekster: Whether it's a gift for your significant other or a self-care treat, this luxurious pink box houses 27 irresistible chocolate hearts.
● Macarons: for dedicated followers of the French delicacy, we present our interpretation, as only a chocolatier could do it: light whip between two smooth chocolate discs. An elegant, understated gift – for a friend or two.
● Chocolate pouch: you haven't tried Hotel Chocolat, if you haven't tried one of our delicious hot chocolates. Incredible smoothness and deep cocoa flavors make our drinking chocolate irresistible. You promise, you'll come back for more.
● Selectors: no one can say no to our selectors. Perfect bite-size chocolates and you get to pick three flavors! Pick an all time favorite or try something new when you're on the go or when you deserve a little treat.
Was $92.85, Now: $78
Treat Yourself Bundle
Click on the items to select them.