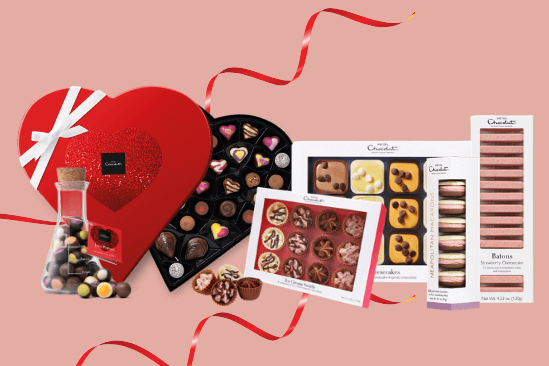 Welcome to our Valentine's Bundle For Her!
For this romantic season, explore our specifically designed package for Her. Our delightful Straight from the Heart chocolates and Love Potions are the ultimate valentines gifts to surprise a loved one. This is partnered with a choice of Cheesecake Box or Ice Cream Swirls, Macarons with a choice of our delicious flavors and a selection of Batons.

Valentine's Bundle For Her
Click on the items to select them.