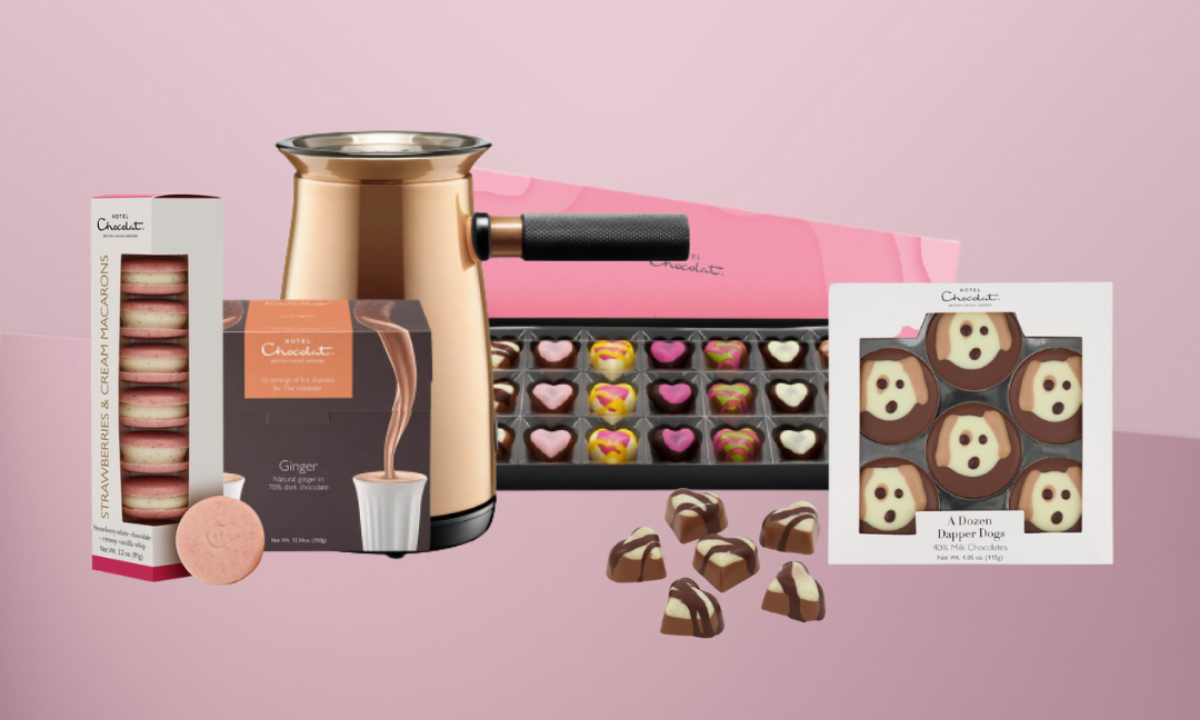 Valentine's Velvetiser Bundle
Impress your special someone with our most exclusive Valentine's bundle. The Velvetiser creates the most decadent chocolate drinks and our Valentine's collection will leave them extra-happy. A must-have bundle for this season.
This bundle includes:
● Velvetiser + Complimentary Hot Chocolate: in-home hot chocolate machine that creates decadent hot chocolate and lattes in just 2.5 minutes. Simply plug in your Velvetiser, choose your special drink and your milk – dairy, plant-based, or water – and press the button.
● Valentine's Sleekster: Let the Valentine's Day Sleekster showcase your love this February 14th.Whether it's a gift for your significant other or a self-care treat, this luxurious pink box houses 27 irresistible chocolate hearts.
● Valentine's characters: Whether you're a bird or dog lover, we're sure you'll struggle to resist either of these treats. Although they taste great on their own, we think their charming features make them a wonderful decoration on top of a breakfast bowl or a cake.
● Macaron: for dedicated followers of the French delicacy, we present our interpretation, as only a chocolatier could do it: light whip between two smooth chocolate discs. An elegant, understated gift – for a friend or two.
● Selectors: no one can say no to our selectors. Perfect bite-size chocolates and you get to pick your flavor! Pick an all time favorite or try something new when you're on the go or when you deserve a little treat.
Was $237.75, Now: $190
Valentine's Velvetiser Bundle
Click on the items to select them.