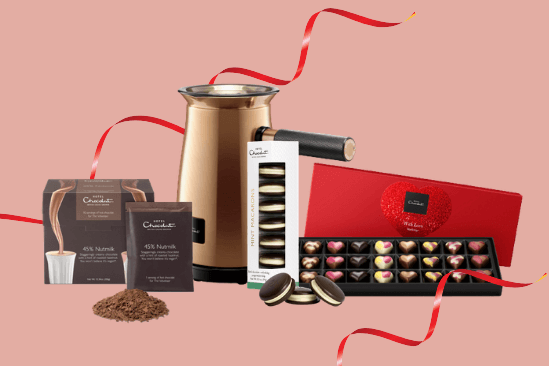 Welcome to our Valentine's Velvetiser Bundle!
This Valentine's Velvestiser is the perfect gift set, containing our chic hot chocolate machine, our best-selling Valentine's sleekster and macarons with a choice of flavor, for that chocolate lover of your life.

If that person is you, even better! Take time to love yourself and treat yourself to the most delicious drinks and chocolates we offer. Jump in on your Velvetiser adventure!
Valentine's Velvetiser Bundle
Click on the items to select them.