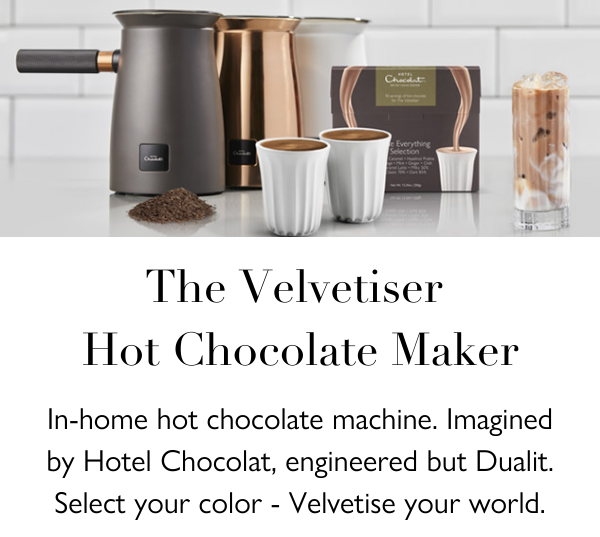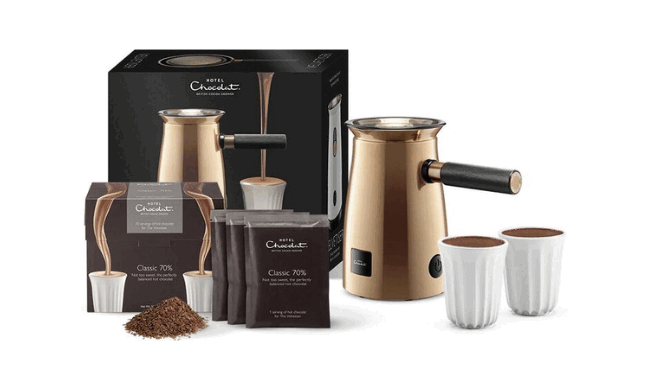 What's in the box?
A Velvetiser - this chic machine creates decadent hot chocolate and lattes in just 2.5 minutes. Simply plug in your Velvetiser, choose your special drink and your milk – dairy, plant-based, or water – and press the button.
2 ceramic Podcups worth $25 - Stunning ceramic cups inspired by cocoa pods.
1-year full parts and labor guarantee (read more in FAQs below)
A complimentary Hot Chocolate
Bundles
FAQs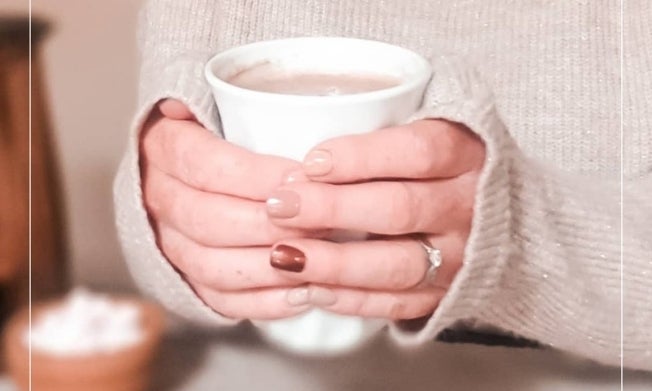 Drinking Chocolate
Hot chocolate, but not as you know it. Our chocolatiers have worked together to create a drinking chocolate like no other that promises incredible smoothness and deep cocoa flavors. We use grated pieces of real chocolate to make sure you can taste all the nuanced cocoa notes in each sip. Deeply chocolatey, comforting and full of authentic flavors, our hot chocolate makes for a moreish treat. There's one for every mood and every taste.

Our Lattes are made with coffee from our Rabot Estate in Saint Lucia and high-cocoa chocolate, making them super sumptuous and smooth. The Rabot Estate coffee ensures that it has a satin-smooth taste that doesn't feature any of the excessive bitterness that coffee sometimes possesses, and the cocoa-packed chocolate ensures that it's deep and creamy. You'll taste luxury in every sip.

Hot Chocolate
Lattes