Project
Chocolat
Set across a 6-acre site on our Rabot Estate in Saint Lucia, Project Chocolat connects chocolate-lovers with ethical cacao-growing through a unique, agri-tourism experience.
Take a walk through the rainforest to discover where cacao grows, taste it in ways you've never thought of, and even craft your very own chocolate by hand. It's the ultimate chocolate immersion.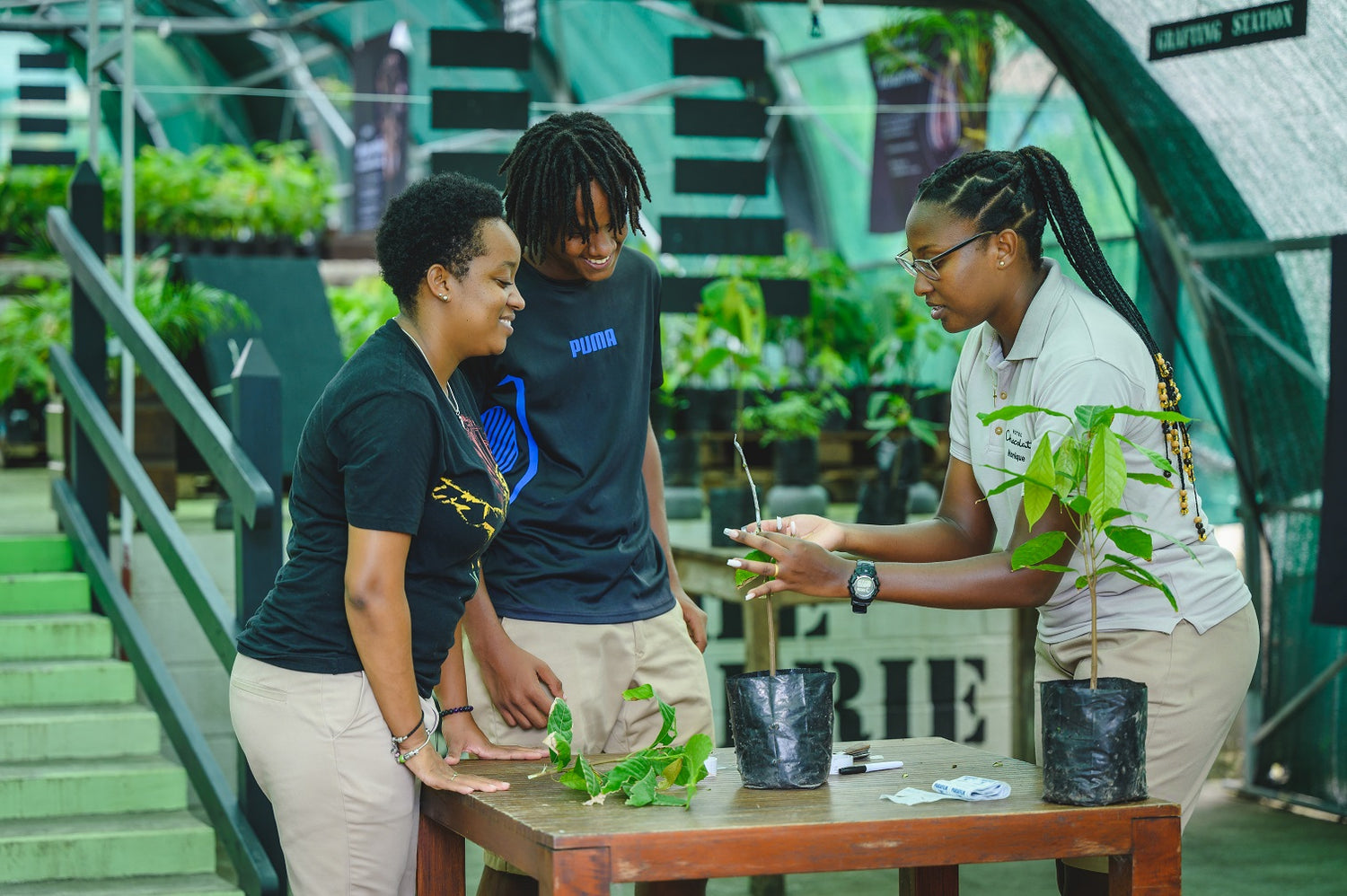 Tree to Bar
Start the experience with a walk through the nursery and into the rainforest, where you'll learn about growing cacao and our Gentle Farming approach. Next, you'll learn what it takes to turn that plant into chocolate and craft your own bar by hand. A Market-style lunch is included - choose from a selection of cacao-cuisine options served street-food style.
Approximately 2.5 hours
Book Now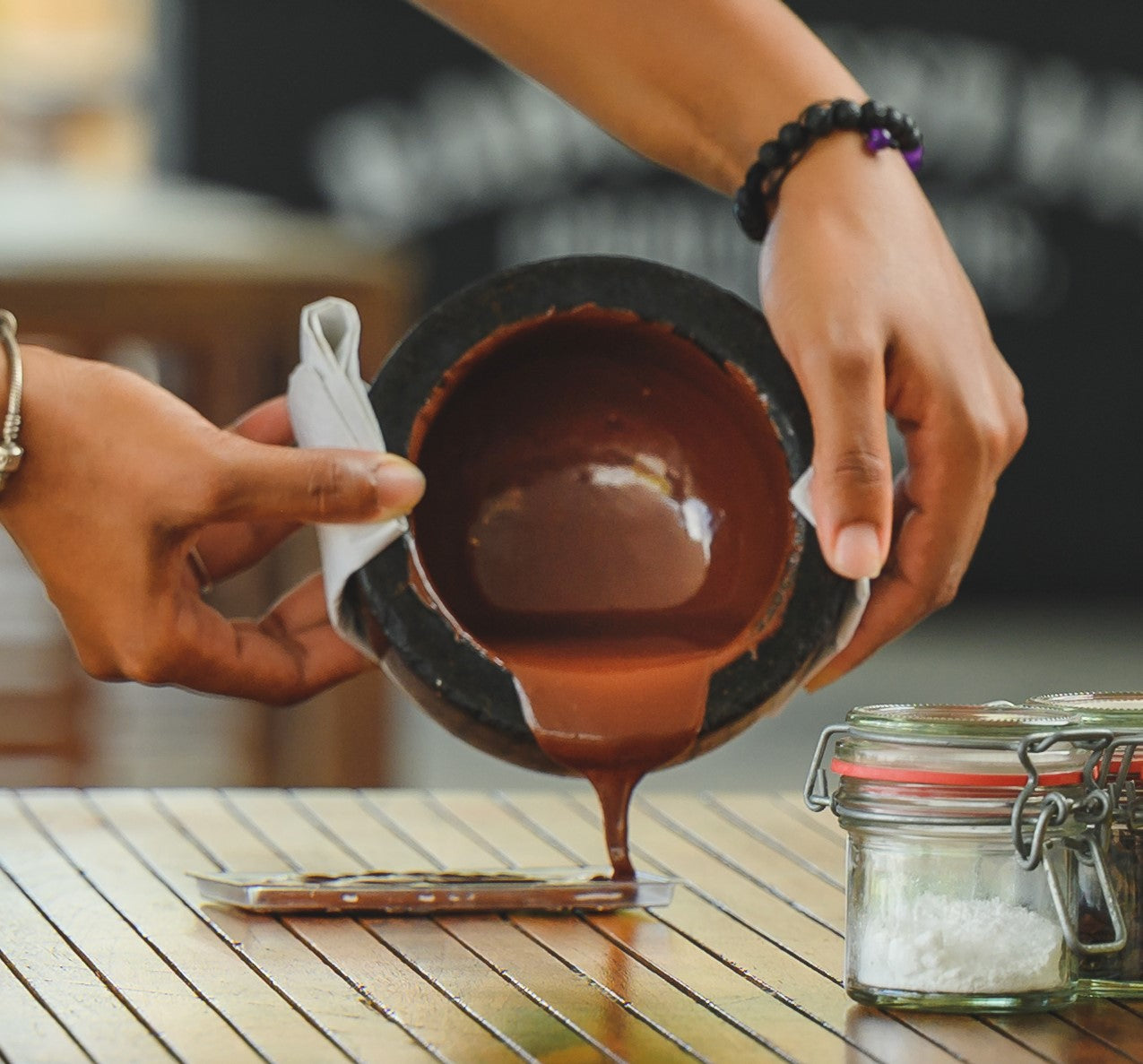 Bean to Bar
Get the inside scoop on what it takes to turn cacao beans into your favourite treat. Taste fresh cacao pulp and craft your very own chocolate by hand - you'll never look at chocolate the same way again!

Approximately 1 hour duration.
Book Now
Eat & Drink

Experience our unique cacao cuisine - inspired by British & West Indian favourites, served street-food style.

Shop

Purchase small-batch chocolate, made on site using fine, island-growers cacao, or pick up cacao infused tipples and beauty gifts.
Your Pics from Project Chocolat
In 2006, we bought a 150 year old cacao estate in the south of Saint Lucia. It was run down and overgrown and we have transformed the 140 acre site into a thriving organic cacao farm where we hone our pioneering Gentle Farming approach.

The stunning UNESCO surroundings inspired us to open Rabot, our Hotel & Restaurant, and Project Chocolat where we welcome guests for the ultimate immersive chocolate experience.