Hotel Chocolat founders, Angus Thirlwell & Peter Harris, set out on a mission to make Chocolate exciting again and to transform the way it is enjoyed. More playful and more ethical. More cocoa, less sweet.

Today, we have 126 stores in the UK plus cafés, bars and restaurants. We grow cacao at our farm in Saint Lucia where we also have a hotel. We make chocolate in Cambridge, UK and have businesses in Japan and the USA.
The values we live by
Originality

We strive to always be one surprising, entertaining step ahead. We take inspiration from the things we love most, whether thats classic British desserts, a cheeky tipple or the rainforest climates where cacao grows.

Authenticity

It all begins with the cacao tree. As growers ourselves, with close relationships with partner farmers across the world, we have an intimate understanding of what it really takes to make great chocolate.

Ethics

We want to bring as much happiness to the people who grow chocolate as eat it. We've been challenging the status quo since 2002, campaigning for a fairer share for farmers.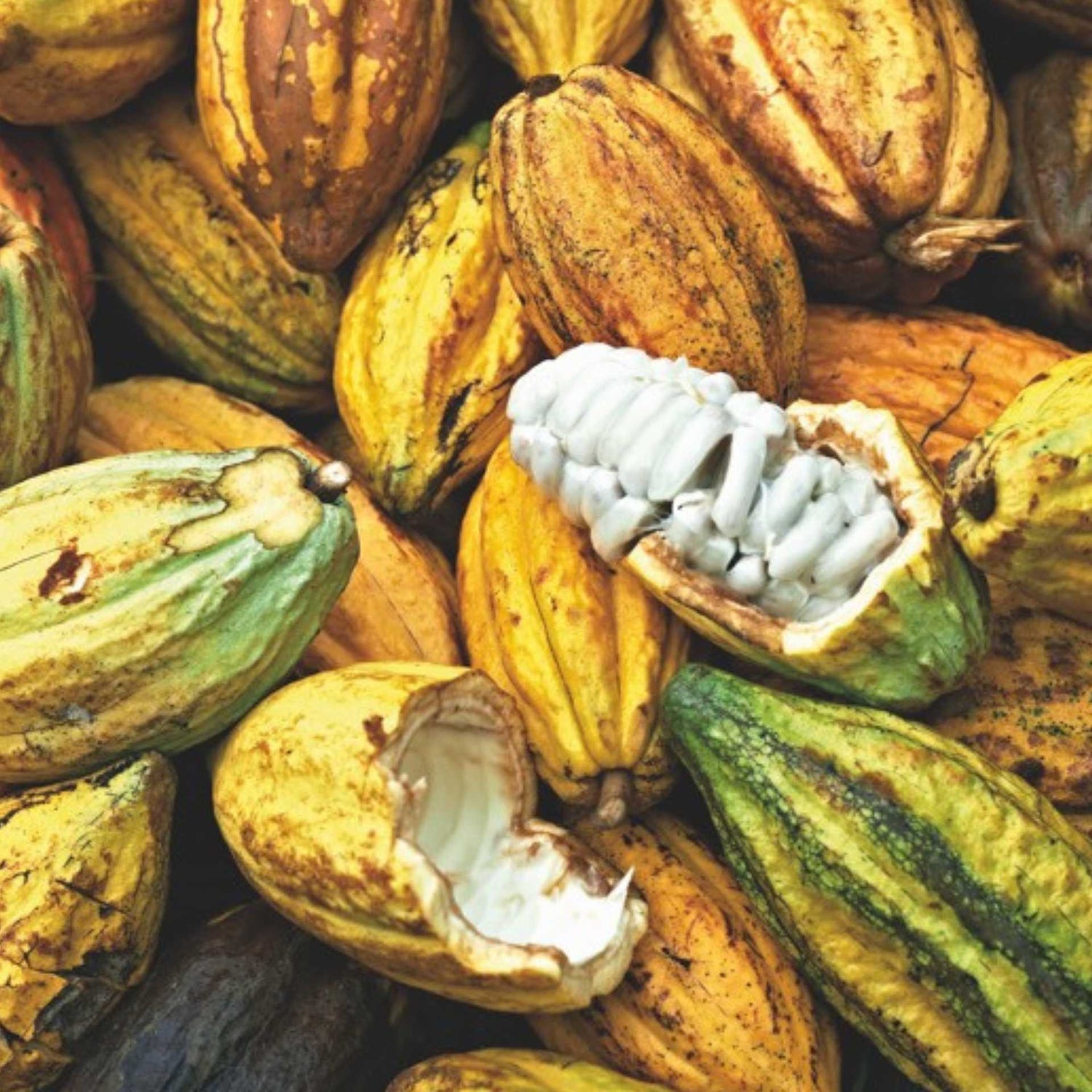 More Cocoa, Less Sweet
We believe that chocolate should contain more cocoa than anything else, otherwise it's not really chocolate at all. Sugar is cheap and dulls the flavour of cocoa, allowing those less passionate to mask the taste of lower quality produce. We do things differently, cocoa is always the main ingredient - even in our milk and white chocolate. It's better for us and heroes the cocoa.
1993
We started selling chocolates online. Yes, that's before Amazon existed!
1998
We launched the Chocolate Tasting Club - a unique chocolate subscription service.
2004
We opened our first Hotel Chocolat store in London.
2006
We became cacao farmers, buying an overgrown cacao farm in Saint Lucia.
2010
We opened our first café in London's Borough Market, serving hot chocolate and cacao centered food. You can still visit it today.
2011
That overgrown cacao farm? In 2011 we opened our eco-luxury hotel, restaurant and spa there. People flew in from New York just for the food.
2012
Hotel Chocolat is voted the UK's "most advocated" British Brand!
2016
Hotel Chocolat lists on the London Stock exchange (HOTC) and we're awarded Mid-Market Business of the Year.
2018
The year of the Velvetiser! Our iconic Velvetiser™ launches and starts a hot chocolate revolution in the UK. It's also the year that we expanded the business into Japan.
2021
We opened our office in Ghana to drive our Pioneering Gentle Farming initiative in the region.
2023
We're back in the USA! A new team join us to bring happiness through chocolate across the Atlantic, and velvetise your world.