NEW IN! Our Summer Collection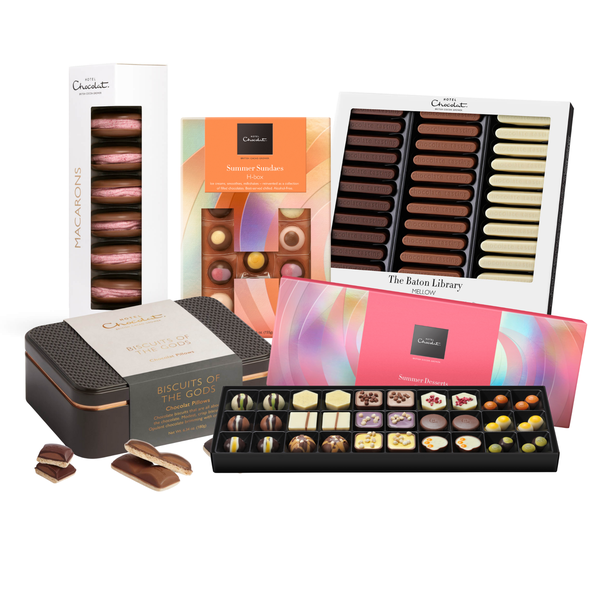 Nothing says Summer better than a picnic.
Our hand-selected bundle features our iconic Biscuits of the Gods Chocolat Pillows, a choice of Macarons and our Mellow Baton Library, showcasing our signature 40% milk, caramel and white batons. Our Summer collection also features, with a choice of Summer Desserts or Summer Sundaes Sleekster and H-Box, this bundle is sure to make your picnic unforgettable.
Shop Bundle