A brief history of drinking chocolate
1500 BC

The Mayan people's reverence for Cacao verged on the religious. They used large spouted vessels craft spiced drinking chocolate, made with cornmeal and chilli pepper.

1400s

The molinillo is used by Aztecs (and still by some today) to whip up a frothy cup of the good stuff. Lots of cups in fact, Emperor Montezuma is said to have enjoyed 50 per day!

1700s

Drinking chocolate swept through Europe, where chilli was eschewed for sugar. London, England had over 700 thriving drinking chocolate houses patronized by nobles and aristocrats.

1800s

Beautiful "chocolatières" emerged to enhance the drinking chocolate spectacle. Striking yes, but best for those with a lot of time on their hands.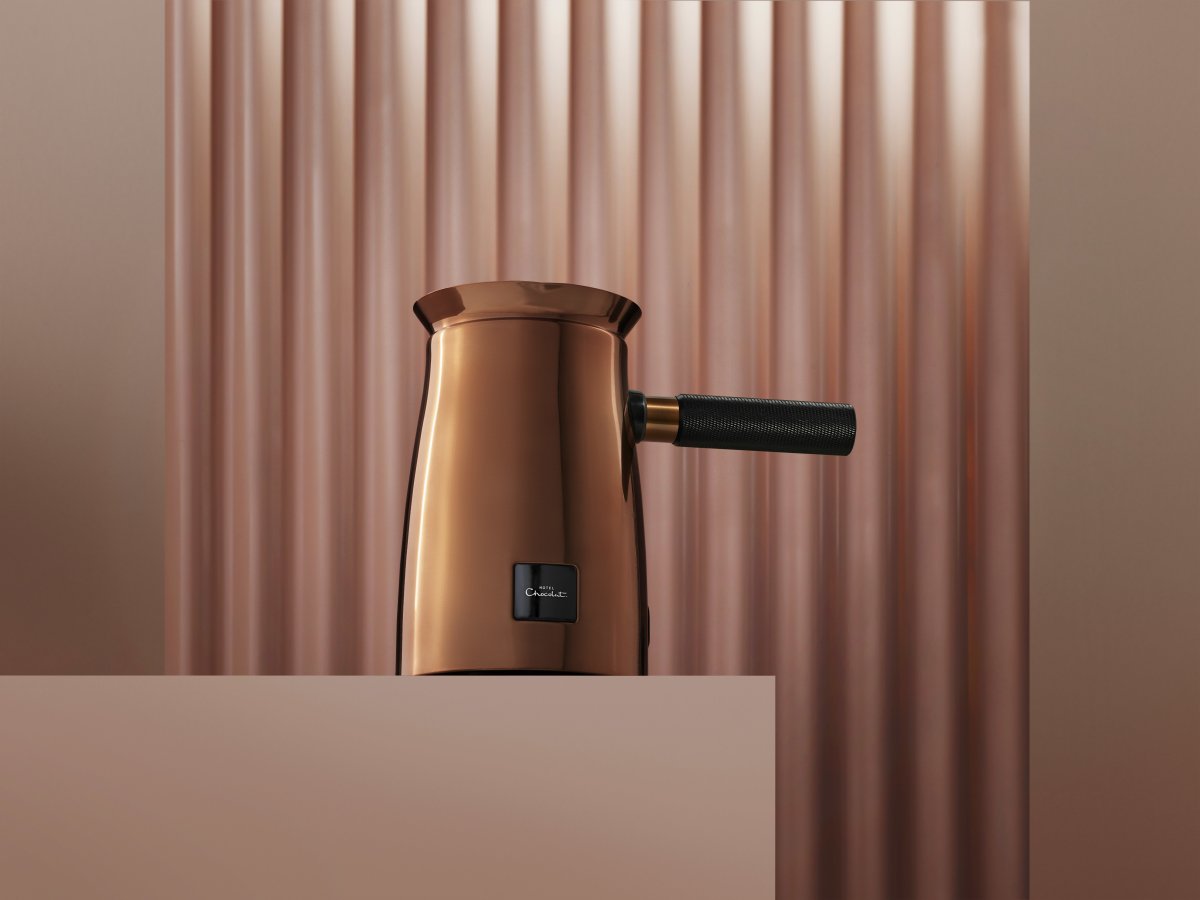 2018
Hotel Chocolat draw on this deep heritage and the Velvetiser is born. Its cast reflects the stunning Chocolatières of the 1800s, and the whisk does the work of the Molinillo - but with none of the blisters.
He who drinks a cup of this liquid, no matter how far he walks, can go a whole day without eating anything else."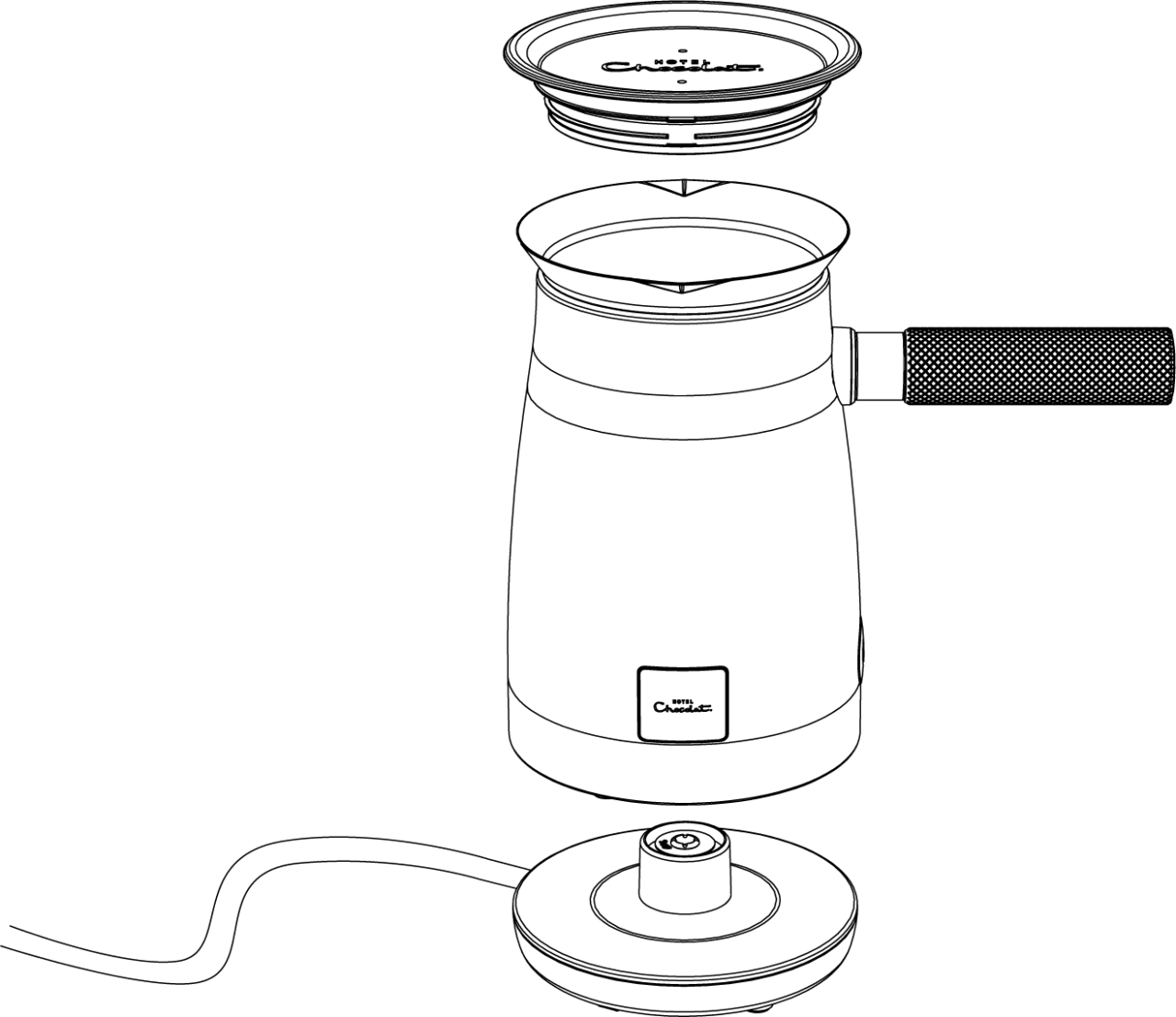 It took a lot of work to make it look this easy
The perfect temperature to melt the chocolate but not scorch the milk, the perfect whisk for a velvet smooth texture not airy foam. There's a lot that goes into velvetising. It took over a year to engineer it all together in the Velvetiser.
Get your Velvetiser →