Regular price
Sale price
$150.00
Unit price
per
Bundle savings
Coming Soon!
Like having a private chocolatier in your home, the Velvetiser crafts indulgent European style hot chocolate in minutes.

Imagined by British Cacao Growers, Hotel Chocolat, your Velvetiser puts world class hot chocolate at your fingertips. Fill with your favourite milk, add a sachet of real chocolate flakes and press to let the machine turn it into liquid velvet. 
Free US shipping over $50
Made for the US

We may be British, but we made these specifically for US voltages and outlets.
12 Month Warranty

In addition to this, your Velvetiser is covered by a no quibbles 12 month parts & labour warranty which is automatically activated when you purchase from us.

If you bought your Velvetiser from another retailer, head to us.hotelchocolat.com/velvetiser-warranty to activate your warranty.
View full details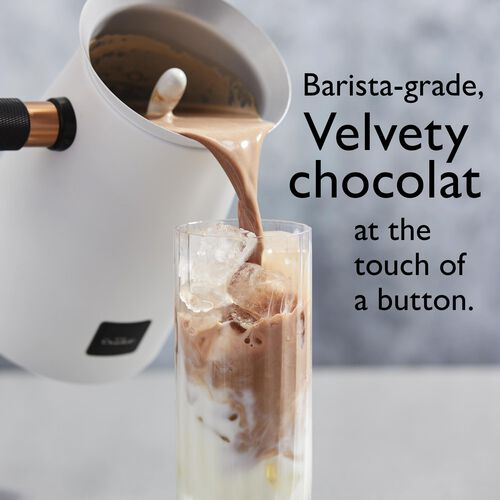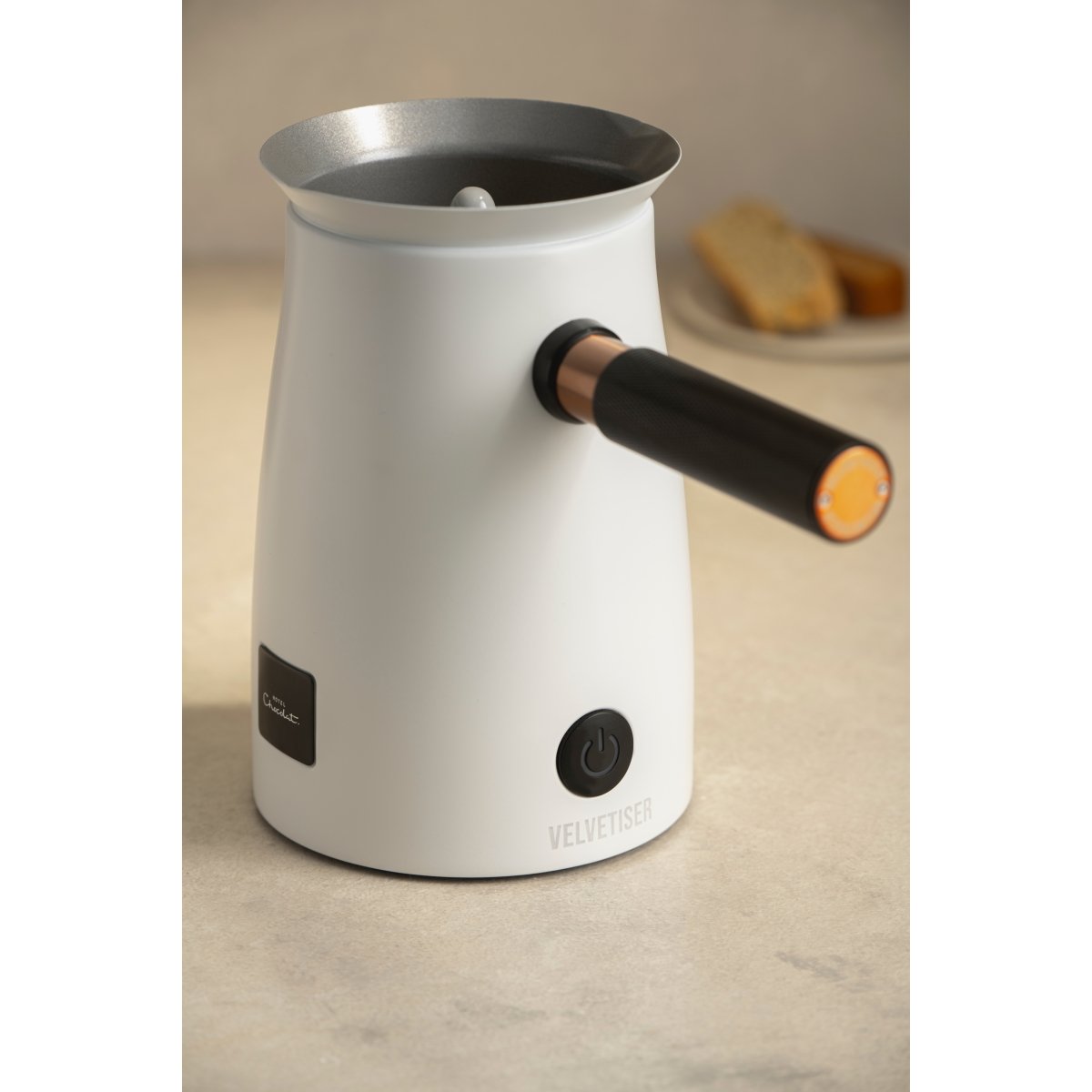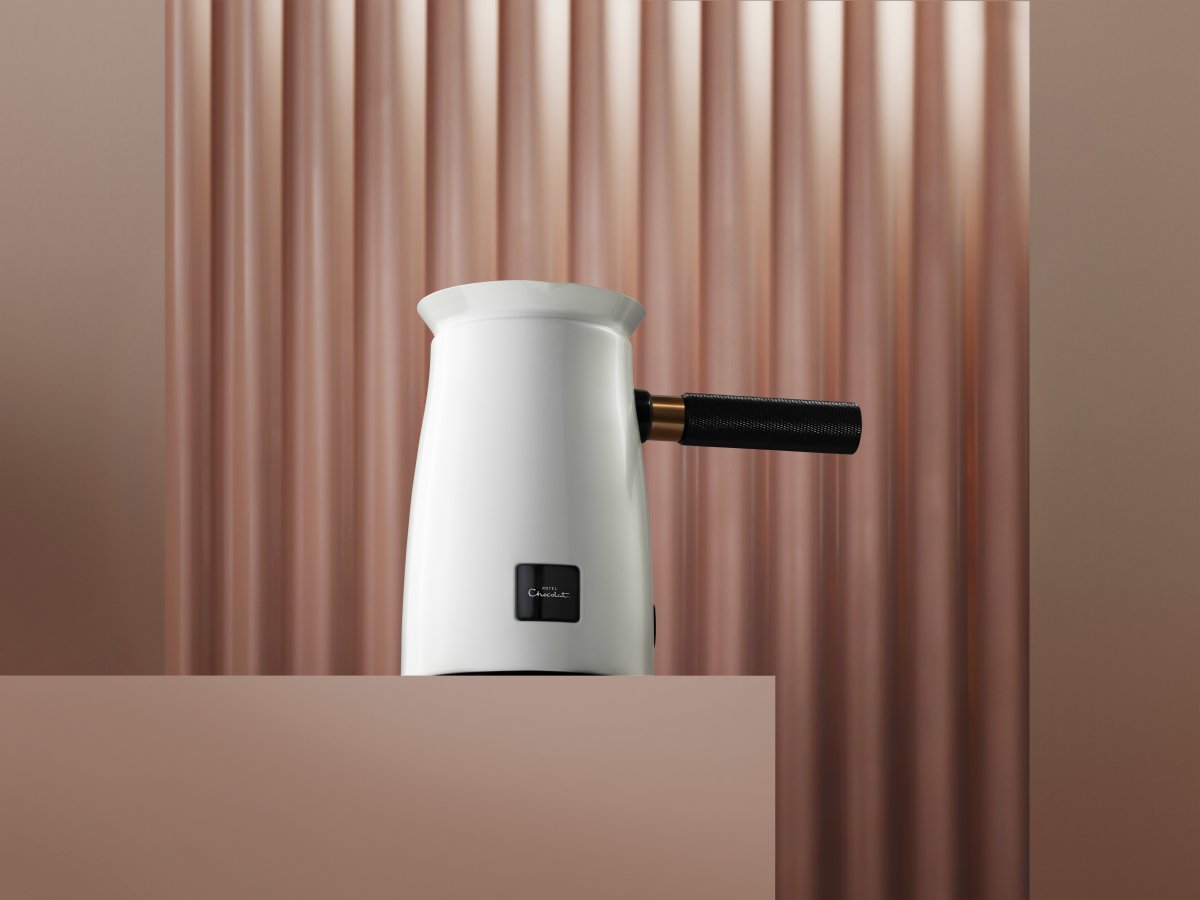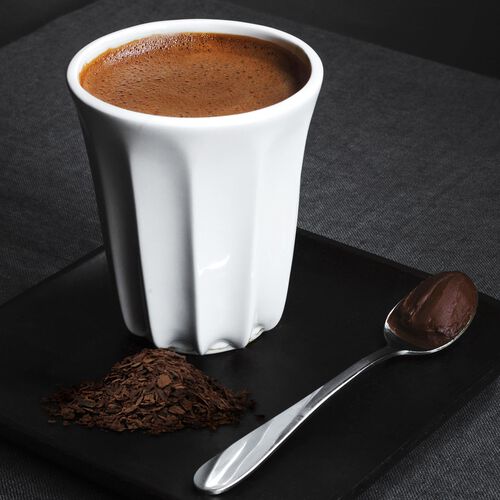 "Barista-grade hot chocolate"

"Comforting & mood boosting"
Frequently Asked Questions
What is the capacity of the Velvetiser?

The Velvetiser makes one 8oz serving at a time. That might sound smaller than your latte order, but trust us - it's the perfect size.
Is the Velvetiser compatible with US domestic power?

Yes!

Whilst we're a British company, we made these Velvetisers specifically for the US market. They're built to work with 110V power and are fitted with standard US outlets - no ugly converters required!
How many servings can the Velvetiser make?

The Velvetiser makes one 8oz serving at a time, so everyone can enjoy their favourite flavour.
Why is high cocoa, low sugar so important?

The main ingredient in any chocolate product should be chocolate. All to often it's not, because sugar is cheaper and masks the taste of poor quality cocoa.

We believe you deserve better. We grow, roast and Velvetise the finest cocoa in the world so you taste the layers of nuanced chocolate flavour with less of the sugar.
How to I register my 12 month warranty?

Your velvetiser is covered by a full 12 month warranty. To activate it, simply head to hotelchocolatusa.com/velvetiser-owners-club and enter your details.
Can I use other chocolate in my Velvetiser?

Our hot chocolate flakes are carefully crafted to work optimally with the Velvetiser. Using other chocolate may not work properly and risks damaging the Velvetiser - for this reason it would invalidate your warranty.
What else can I do with my Velvetiser?

Lots! It makes a perfect chocolate sauce to serve with ice cream, a creamy ganache to top a cake with. Use it for a matcha or for silky smooth milk for your latte.
When can I have a hot chocolate?

Whenever you're awake! You might try a dark hot chocolate instead of a coffee mid morning, enjoy a classic 70% as a pick-me-up after the gym or indulge in a salted caramel cup as an evening treat.
Can I get a bundle of hot chocolates with my Velvetiser?

Of course! The Starter kit is a perfect way to build your hot chocolate station, it includes a Velvetiser, 40 servings of Hot Chocolate and 2 cocoa-inspired pod cups.