Experiences
At Rabot, we are surrounded by breath-taking natural beauty and tropical abundance of the rainforest which is one of the richest, most vibrant ecosystems on earth. During your stay with us, exploration of the estate is encouraged to embrace the nature all-around and ignite your senses.
We also recommend you spend some time exploring the island. We offer an array of activities, both onsite and off, designed for the adventurers and chill-seekers alike. Rest assured, our team are on-hand to help curate an itinerary to get the most out of your stay with us.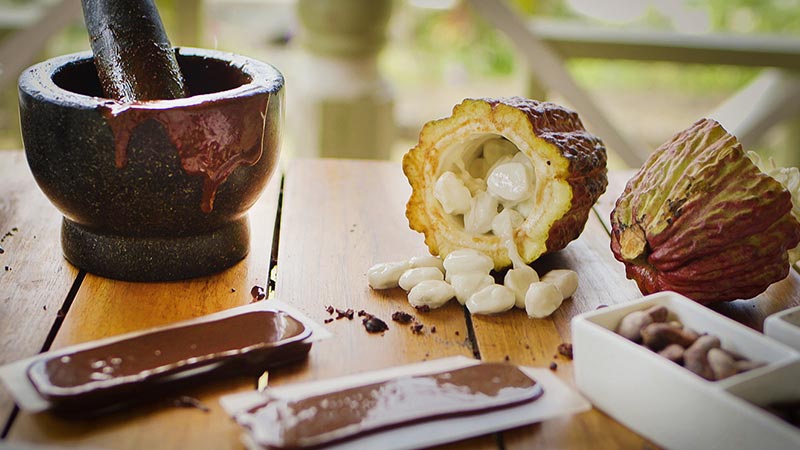 From tree to bar
One of the best ways to explore the Rabot Estate and delve deeper into our love of cacao is by visiting the unique, immersive chocolate experience at Project Chocolat. As an in-house guest, the tree to bean experience is complimentary as part of your stay, and you can upgrade to the full tree to bar experience at a discounted rate.
Project Chocolat
Beauté de Cacao Spa
Once you've satisfied your taste buds, experience the myriad of benefits of the cacao plant through one of our wellness therapies. Select the home-made cacao oil combined with botanicals you're most drawn to and relish in a moment of pure relaxation with a massage, or try a hydrating cacao facial while the soothing tropical breezes wash over you.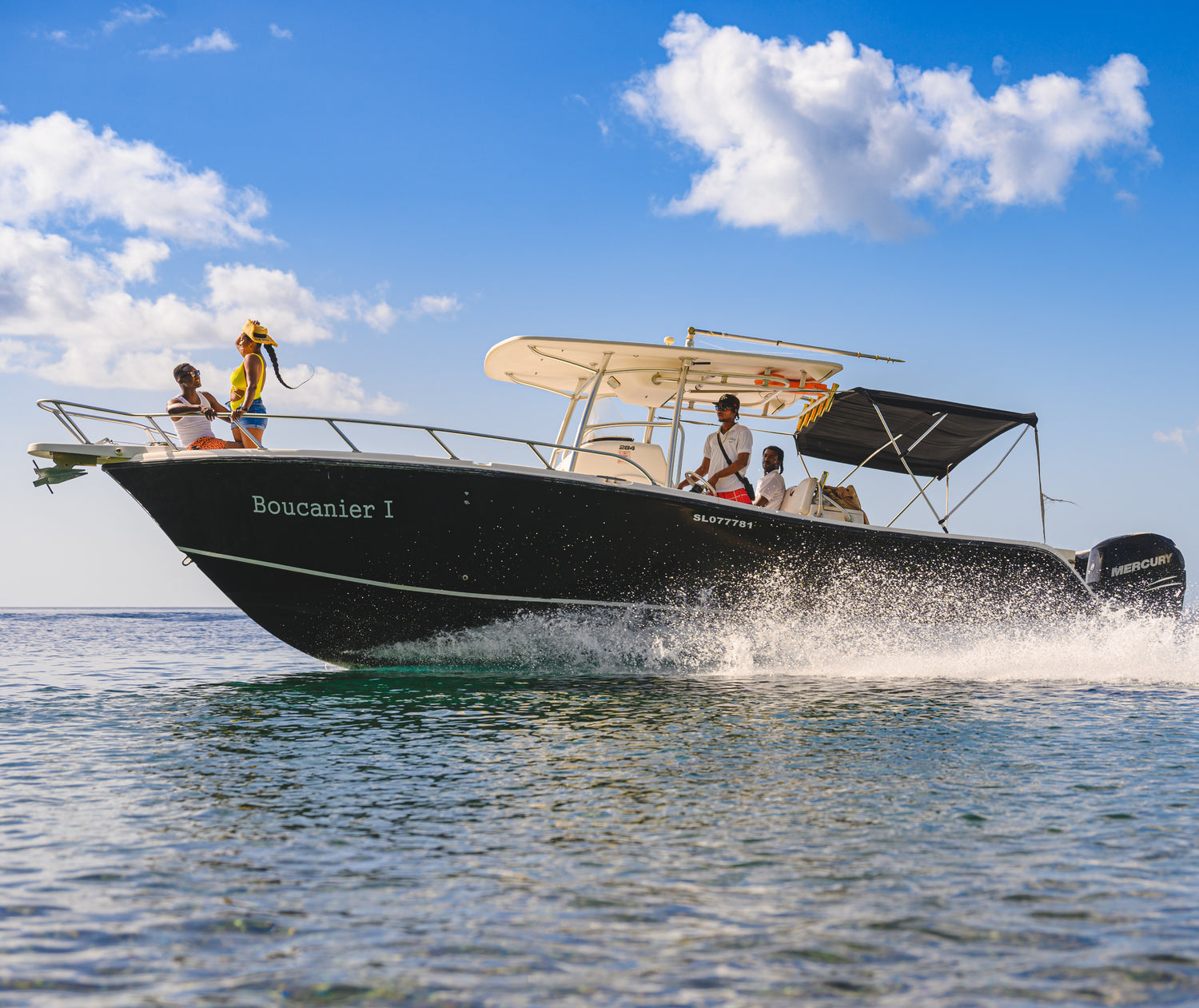 All aboard Boucanier I
Charter Rabot's private boat and and choose from a variety of excursions to explore the beautiful Caribbean coast and marine wildlife. Toast your companions with a glass of Champagne while you cruise past the Pitons at sunset, head out on a day trip to explore Saint Lucia's wild coastline gems or grab a snorkel and discover what lies under the surface at some of the island's most beautiful coral reef sites.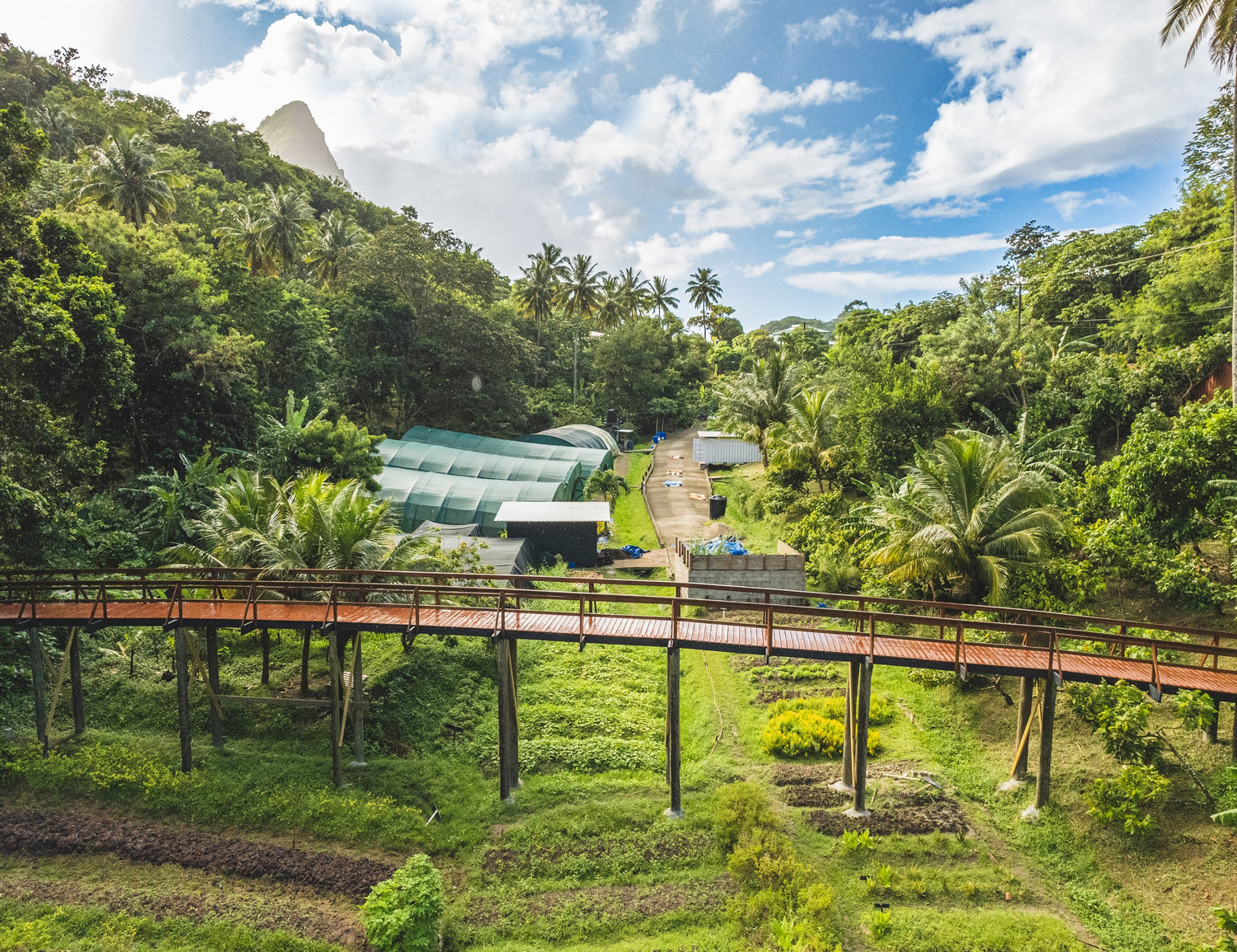 Explore on foot
Across the Rabot Estate you'll find marked trails that take you through the cacao groves, over our farm and through the extensive nature of the rainforest.
Extend your reach a little further afield and hike down to the sulphur springs where you can enjoy a restorative sulphur-mud dip.
Feeling up for a challenge? Take on the 2,619 ft Gros Piton with an expert guide. A hike that earns bragging rights - it's not for the feint hearted!
Project
Chocolat
Our visitor tree to bar experience, set on 6 acres of the Rabot Estate, is the ultimate chocolate immersion. Visit Project Chocolat to learn about Gentle Farming for yourself, taste our small batch chocolate made on site, take a bite of cacao cuisine served street-food style, and browse our retail offering. You'll never think about chocolate the same way again!