RABOT
HOTEL
At the heart of our cacao farm in Saint Lucia is Rabot Hotel, Restaurant & Spa. Offering natural luxury, this Caribbean idyll is set in the rainforest overlooking a UNESCO world heritage site and the iconic Piton mountains. It's our favourite place in the world.
In 2006, we bought a 150 year old cacao estate in the south of Saint Lucia. It was run down and overgrown and we have transformed the 140 acre site into a thriving organic cacao farm where we hone our pioneering Gentle Farming approach.

The stunning UNESCO surroundings inspired us to open Rabot, our Hotel & Restaurant, and Project Chocolat where we welcome guests for the ultimate immersive chocolate experience.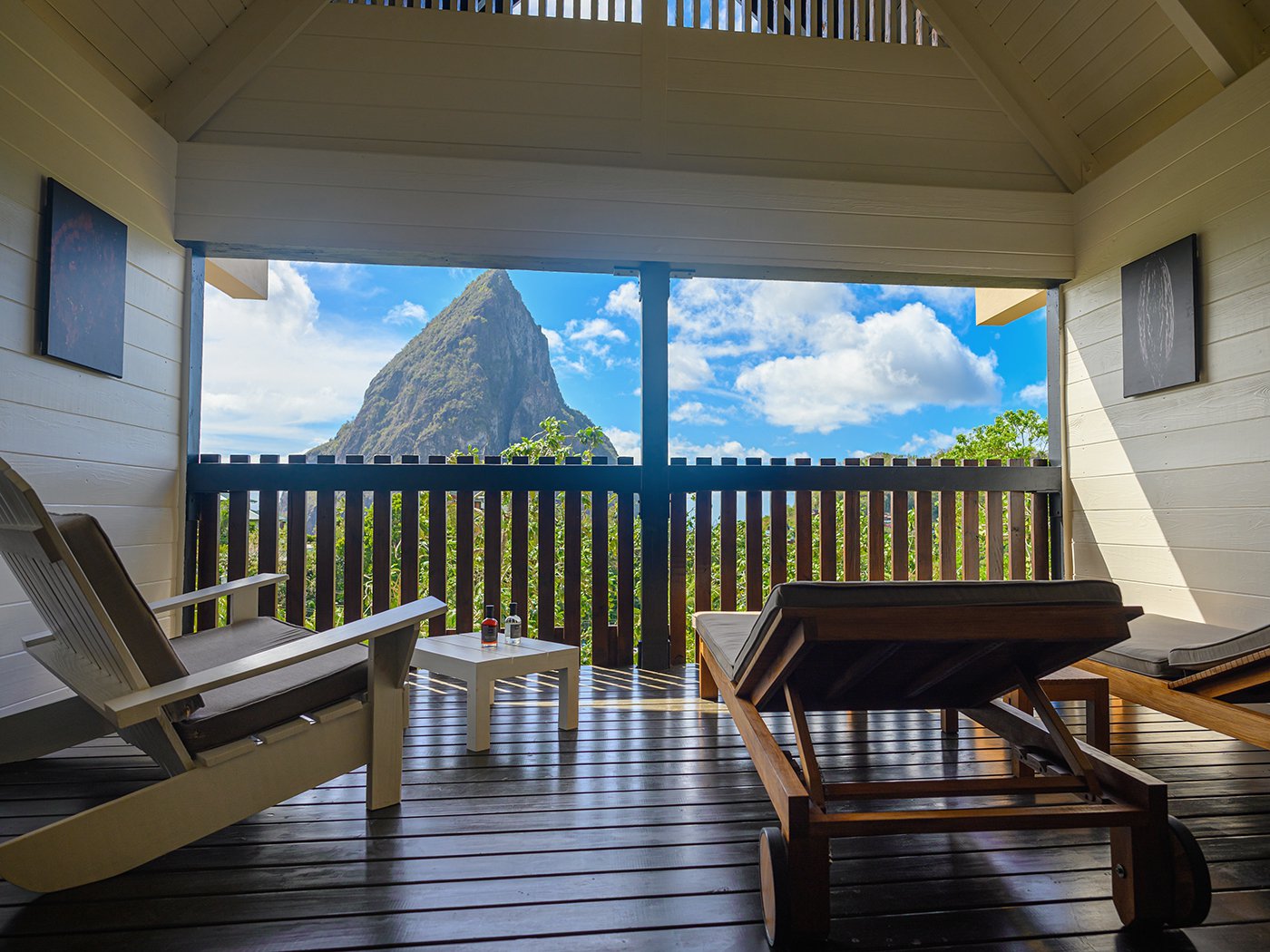 The Rooms
Rabot Hotel has 25 private eco-luxury lodges. The architecture connects guests with nature through an open-air design combining Saint Lucian charm and sleek contemporary aesthetics.
Accommodation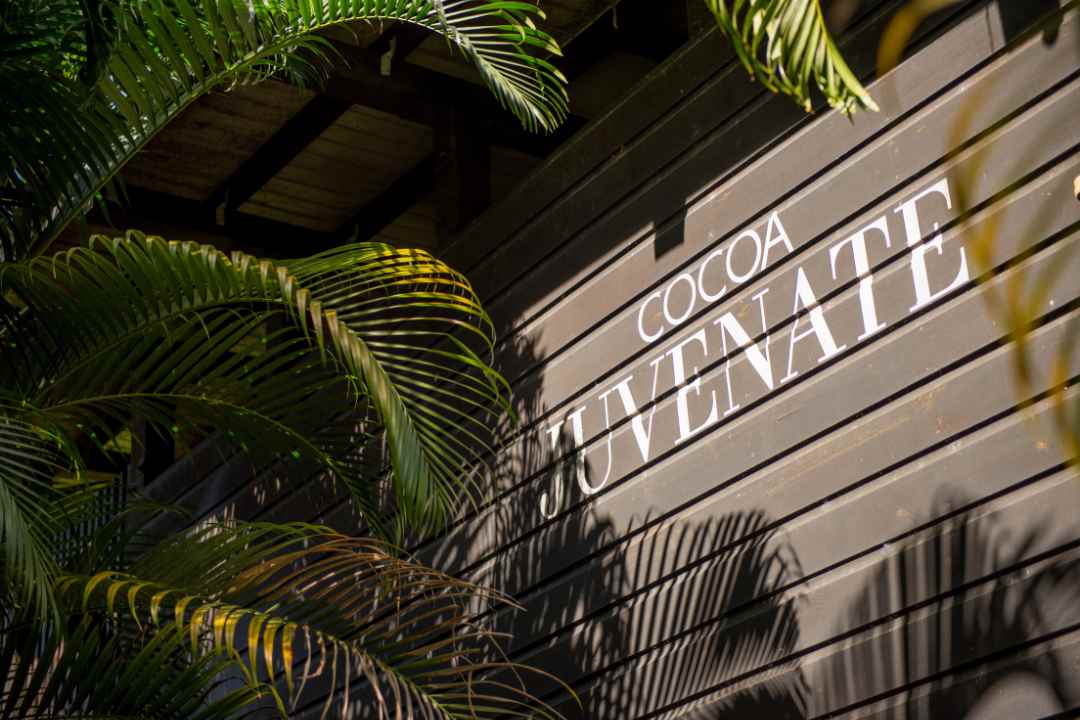 The Ultimate Cacao Experience
Whether it's hiking through the cacao groves, enjoying a cacao scrub in the spa, tasting our world class cacao cuisine or making chocolate from scratch, there's a cacao-inspired experience to suit everyone here.
The Experiences
From Dawn till Dusk
The best days start with a great breakfast. Enjoy ultra-fresh tropical fruits from the estate or treat yourself to our signature chocolate pancakes.

Cacao cuisine is the speciality of our restaurant. We use every part of it, from the pulp in cocktails, to enriched butters and bitter-sweet chocolate sauces.

Unwind with exquisite cocktails at the Cacao Bar. Whether you like a clean classic, or fancy something exotic & indulgent, our expert mixologists have you covered.